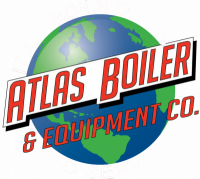 Missoula, MT (406) 541-1300
Richland, WA (509) 535-1300
Spokane, WA (509) 535-1300
Boiler Services
At Atlas Boiler & Equipment Company, we know that it all boils down to service. We are experienced industrial boiler professionals ready to help you with minor repairs to major installation projects.
Our boiler service technicians are at your immediate service! Atlas Boiler & Equipment Co. offers:
24/7 Emergency Service Response
Boiler Repair & Maintenance
Boiler Installation & Replacement / Sales
Boiler Rental
OEM Boiler & Burner Parts
What Do Our Customers Have To Say?
The Dennis Group had the pleasure to work with Atlas Boiler for the installation of 2 x 700 Hp boilers at a food processing facility in Grandview WA. As the Design-Built company, we selected Atlas Boiler to do the demolition and installation. We are very glad that we did. Atlas Boiler delivered superb high-quality work, was as a full team member and flexible to minor adjustments during the installation phase. The crew was very professional, friendly and the start-up was a big success. On the demo/installation costs, Atlas Boiler was extremely competitive. I would highly recommend Atlas Boiler for any project.     - Jack Psaute, Dennis Group
Our boiler service managers are ready to help you find the right solution. Fill out the form to connect with your local Atlas Boiler representative.
Current Customers
If you are a current customer and need direct assistance, please contact Customer Service by phone or e-mail
Monday through Friday, 7:30 AM to 4:00 PM PST.
Email: support@nbiatlasboiler.com
Primary Office Phone: 1(509) 535-1300